Welcome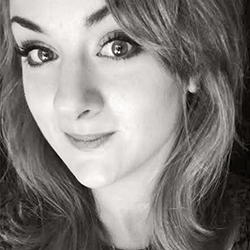 Hello there! My name is Nyssa Wawra, and I am a freelance Graphic Designer.
I especially enjoy anything involving corporate identity which involves: logos, business cards, letterheads, banners, website graphics, and various other promotional materials. I also have a strong point in publishing, as I worked in the magazine industry for a year and a half. The skills that I have walked away with from this are: cover design, working with large volumes of copy, knowledge of printing specifications and restrictions, photo manipulation and photoshop work, creating diagrams and technical drawings, and working under very strict deadlines. Lastly, I throughly enjoy anything that involves typography and harmonizing or manipulating it--I have a keen eye for it. There is this, and so much more! I love challenges, and I am always happy to learn!
I truly do love what I do, and I hope that you can see that reflected in my work. Art and creativity are a major part of my every day life, and now I am pursuing making my passion a career.